Young People at St Ursula's
---

Jubiläumsplatz 2
3005 Berne, Switzerland
Telephone: +41 31 352 85 67
Fax: +41 31 351 05 48
---
The Junior Church (Sunday School) provides Christian teaching for children aged 3 upwards. Children under 3 are welcome in the crèche/nursery which meets every Sunday in the lower hall.
The Junior Church has 3 classes:
Sparklers for children aged 3 to 6+
Trailblazers for children aged 7 to 10+
Pilots for children aged 11 to 14+
There is some overlap in the age range of the classes to allow teachers and parents some flexibility in deciding which class a child attends.

Apart from a short summer break, the Junior Church meets on Sunday mornings (except on the second Sunday in the month, when there is an All in Church Together service) at 10.00 in church. Children sit with their parents. After a time of worship together with the main congregation, the children normally go to their own classes. The children rejoin the main congregation in church for a blessing at communion on the fourth Sunday in the month.

If you would like more information about the Junior Church, contact one of the people in the who's who list.
---
The Junior Church Activity Club meets about once a month for fun activities. To see a list of them, click here.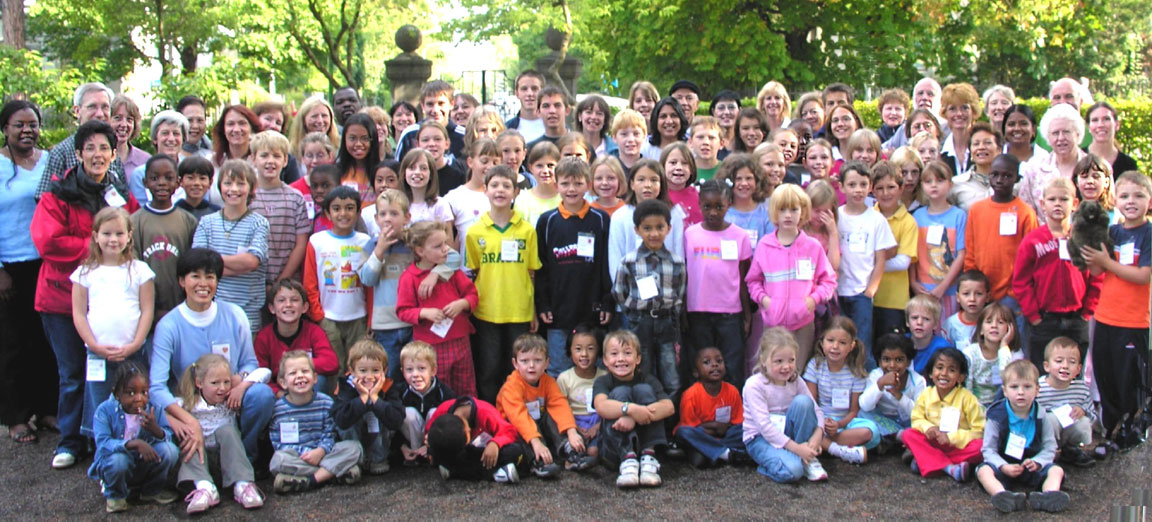 Bern Kids, God's Kids 2006
---
News and Current Events

Who We Are

Where We Are

Contact People
Other Churches in Berne

About the Diocese in Europe

Extracts from our Magazine
---
HD - Page last modified 25 January 2015