St Ursula's Church,Berne

A Church of the Anglican Communion, welcoming all who seek the Lord Jesus Christ
Thun
We normally hold services twice a month on Thursdays in the Chapelle Romande, Frutigenstrasse 22
Our services start at 18:30 and are generally around 40 minutes in length. Communion is offered as part of the service, and at the end there is time to ask questions or discuss the readings or the sermon. The group at Thun is small and welcoming; there is no such thing as a "stupid question", so it is the ideal place to find out a bit more in a relaxed atmosphere.
After the service is an optional time of fellowship, normally upstairs in Manor, or in another café or bar close to the station. In this time we can get to know each other better, and share experiences, ideas or news together.
There is also a flyer to print out for your friends!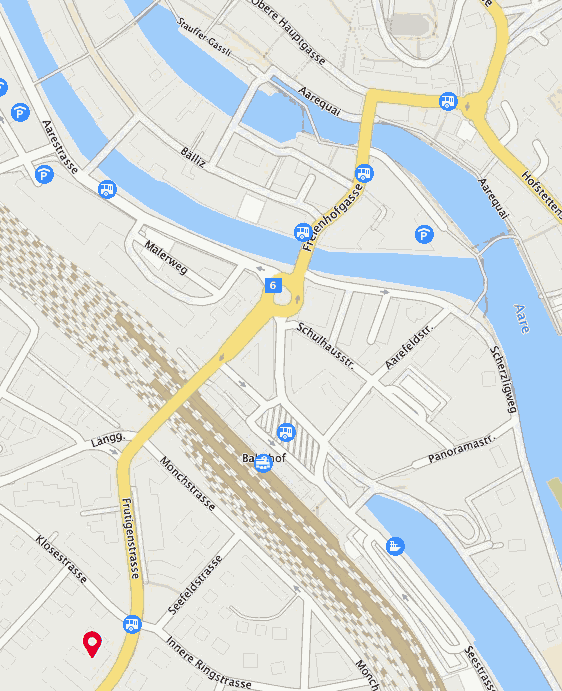 To reach there by public transport, take the back entrance to Thun station and cross the road into Seefeldstrasse. At the end, cross Frutigenstrasse using the pedestrian crossing. The chapel is on your right.
---
HD - Page last modified 14 April 2018