Welcome to
St Ursula's Church, Berne

A Church of the Anglican Communion, welcoming all who seek the Lord Jesus Christ

News
Contacts
Who We Are
Where We Are
Magazine
Pictures
Charities
Rotas
Weddings
Site Map

Jubiläumsplatz 2
3005 Berne, Switzerland
Telephone: +41 31 352 85 67
Postfinance: 30-4416-8 (Church); 60-666488-7 (Association)
Email

Chaplain: Vacant
Assistant Chaplain: Revd Mark Pogson

Normal Sunday services
08.30
Said Communion - Second and fourth Sundays
10.00
Sung Eucharist
("All in Church Together" on the second Sunday of the month
and less formal on the fourth Sunday)


Service plan for the next few weeks.
Current Sunday notice sheet and readings.
There is also a fortnightly service (normally a eucharist) at the Reformed Church Hall in Bubenbergstrasse in Thun. This is held at 18.30 on the first and third Thursdays of the month.
There is a crèche and an active Junior Church at ten o'clock on Sundays.
We have numerous Sunday and weekday activities. If you would like to know more about what is going on, the office will be pleased to give you more details. Ring them, or drop by in the morning for a chat and a copy of our monthly magazine and a welcome leaflet.
Our services are in English, but language is no barrier!
We are currently working at the selection process for a new chaplain. If you are a regular member, and have not filled in our questionnaire yet, you can help us by filling in our short online questionnaire.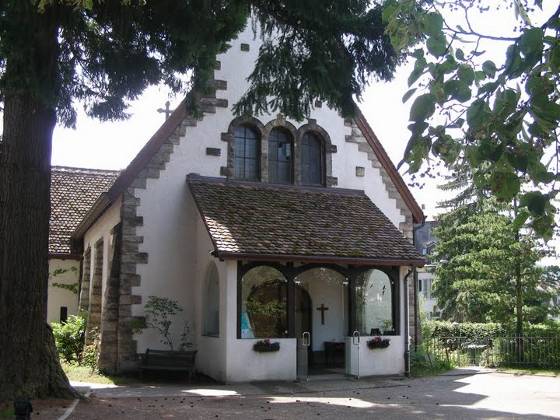 HD - Page last modified 1 August 2016